Reopening Information
Since the crisis of COVID-19 that forced us to close our hotels, we have been working tirelessly preparing them for the long-awaited reopening.
We have adapted our operations to follow all health recommendations, therefore, given the exceptional situation of the current circumstances, some or several of the services offered by our establishments are likely to be temporarily affected. We apologise for any inconvenience.
The effects of the pandemic in which we find ourselves and the restrictions and recommendations of many countries not to travel have brought with them a drop in demand that makes it impossible to keep all our hotels open..
If your reservation is affected by a temporary hotel closure or travel restrictions in your country of origin, we also offer you 100% flexibility to stay without any charge in any of the operating hotels. and / or postpone the date of your reservation.
Health and Safety Measures
We increase our protocols for the safety of all.
At SBH Hotels & Resorts we always want that the only concern of our clients is to enjoy their holiday to the fullest.
Safety and hygiene has always been a priority; for this reason we have expanded our protection and prevention measures following all the recommendations of the WHO, official organizations and independent experts to ensure the health and well-being of our clients, workers and collaborators in all our establishments.
Next we want to show you the actions planned with the aim of creating a safe environment in our hotels.
ALL THE MEASURES DETAILED ARE SUBJECT TO POSSIBLE CHANGES AND MODIFICATIONS DUE TO THE INCORPORATION OF NEW REGULATIONS.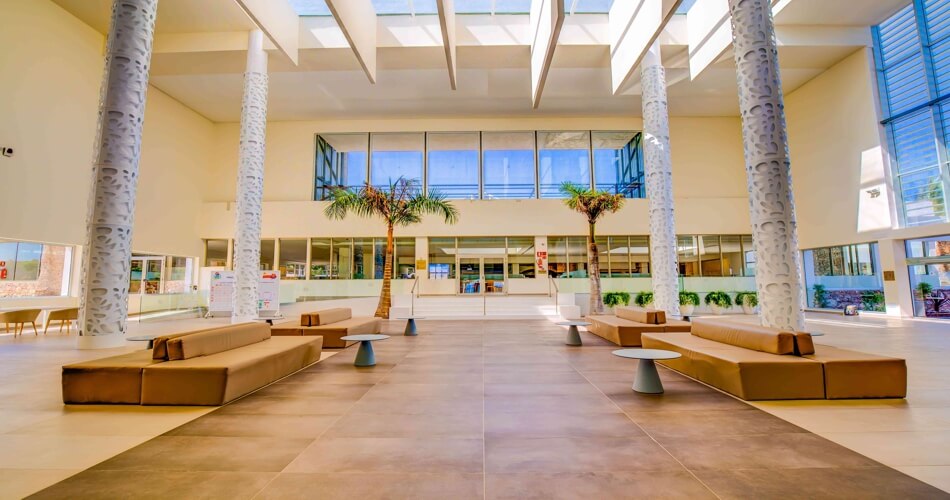 Cleaning and disinfection protocols.
Our hotels follow cleaning and disinfection protocols adhering each of the recommendations of the WHO and the health authorities.To guarantee hygiene, disinfection and quality standards in all processes, we have established new cleaning and disinfection protocols, along with new training courses in food hygiene and health standards for our employees.

Common areas: lthe cleaning and disinfection of the reception, lobby, corridors, bathrooms, restaurants and other common areas of the hotels are carried out thoroughly with the recommended products and increasing their frequency; following all the recommendations of the official organisms.

Rooms: Thorough cleaning with specific products to guarantee maximum hygiene on all surfaces, increase in the frequency of disinfection of the surfaces with the highest contact, such as the television, telephone, switches, knobs, taps, etc. Elimination of non-essential elements such as magazines, brochures, etc. New protocols for the collection and washing of textiles avoiding cross contamination. Special disinfection measures when checking out a client and establishing the indicated security time after disinfection before assigning them to a new client.

Swimming pools and recreational areas: we apply new protocols in cleaning and disinfection tasks, as well as increasing their frequency in the areas of swimming pools, solariums, children's areas, etc. The maintenance, control and cleaning of swimming pool water is increased to guarantee its optimum quality. Capacity control and redistribution of hammock areas, mini-clubs, etc .; to help maintain social distance.

Bars and Restaurants adapt to the current situation
Breakfasts, lunches, dinners and our All Inclusive are the hallmarks of our hotels and for this reason we have made a strong commitment to adapt with the minimum impact and maximum security for our clients to maintain our restaurant services.

Hydroalcoholic gel spots at all entrances to restaurants, bars and buffet sections.

Shifts are organized for access to restaurants reducing their capacity.

New structure in the buffets, which will contain more individual servings, more packaged products and more show cooking with individualized service.

Use of mask (Non-compulsory from April 20, 2022).

Rearrangement of tables and passage areas, increasing the safety distance.

Sanitized tables and / or tablecloths for single use.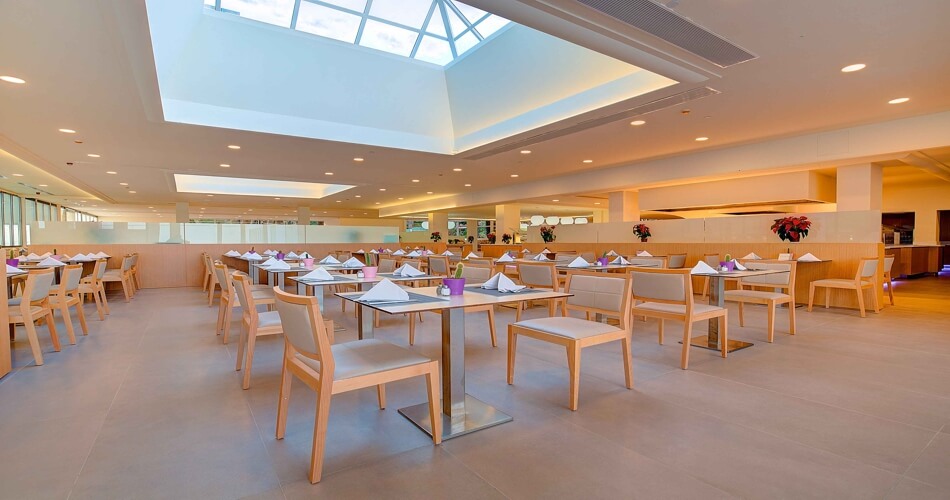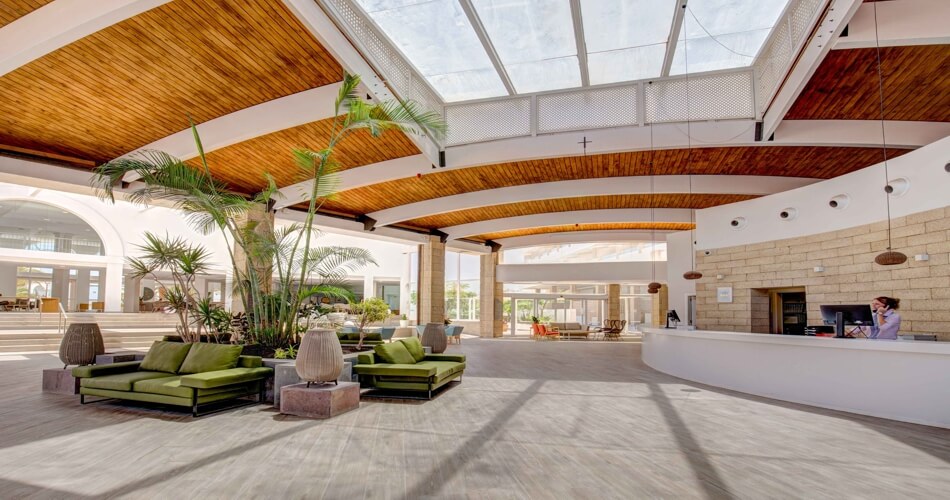 Digital Services
To minimize interaction and direct contact with surfaces or the manipulation of documents, we began the gradual installation of new technical and digital solutions such as:

Mandatory online service to check-in, following protocols established by WHO and other official entities.

Digitization of hotel information and services.

New applications for customer communication with hotel staff.

Electronic invoicing, avoiding the printing of invoices.

Protocols and Personal Protection Material

Our workers receive training courses in hygiene and health standards, and the necessary material to carry out their work with all the sanitary guarantees.

Hydroalcoholic hand solution dispensers are incorporated in common areas. Customers may wish to purchase prevention materials such as masks, gloves and gel.

It is required that access to the hotel by all providers is carried out following all the necessary security measures, as well as the entry of merchandise to hotels.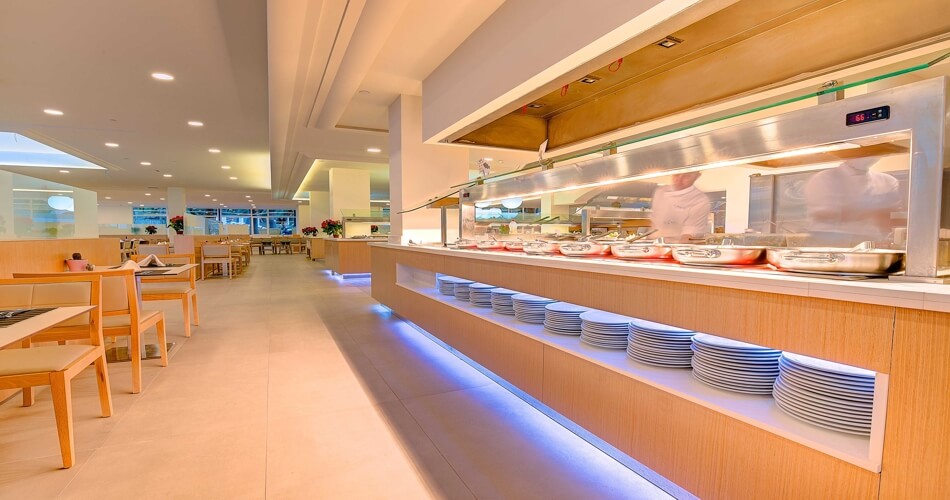 Air and Water Purification Protocols
Strict controls of purification and disinfection of ventilation and air conditioning systems are carried out in all hotels, as well as water purification and treatment and cleaning of swimming pools.
Sanitary inspection certifications.
Our hotel sanitation and disinfection processes have been adapted to current needs and are inspected, tested and verified by external companies.